The Canadian healthcare system has been at the forefront of many discussions over the past decade. Government officials on the federal and provincial level, including health Canada, have been hard at work discussing and trying to figure out how to keep health spending under control. In fact, health spending has been going up over the past twenty years.  So should the government of Canada and the cities at the individual level deal with this? First, let us examine the causes of the increase in spending.
Advances in Medicine
One of the most important causes for the increase in healthcare spending is the advances in medicine that we have seen over the past few years and decades. Diseases and conditions that were untreatable in the past are now curable. And that comes with a cost. So the government of Canada, Ontario and even at the city level in places such as Brampton, are forking out more money to treat diseases that would not have been treatable twenty years ago. All that adds to the costs of running the health care system.
Shortage of Family Doctors
There has been a shortage of doctors and physicians, especially in the more populous provinces such as Ontario and Quebec. There have been efforts to lure foreign trained doctors, and that has helped increase the supply. However, there is still a shortage especially in the family physician and walk-in clinic area. That lead to the existing doctors to ask for more increases in their pay, and the government is the one who pays the bills.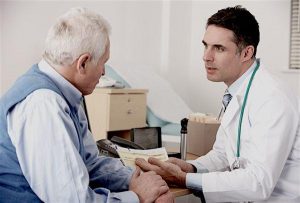 WalkIn Clinics
People nowadays demand convenience more than at any other time in history. That has lead to the increase in popularity of the walk in clinic! In fact, more people today are seeing a doctor at a walkin clinic than at the traditional clinics of the past. All this means that there are additional resources and places that should be funded by the government. One of my friends recently wanted to see a doctor and when trying to book an appointment was told she has to wait for two weeks. Therefore, instead of waiting she visited old town health centre and was able to see a doctor immediately.
Aging of the Population
As the population ages, the health demands of that population as an increase. That is something that is seen not only in Canada but also in many countries around the world.
Health Spending
In 2016 Canada spent in excess of $211 billion on the health care and medical system. That seems like a huger number, however when you compare it with other countries, and with the high quality of health and medical services that are provided, it seems that the number is well worth it.
It remains to be clear whether governments can reel in that spending and keep a cap on it. There are measures and ideas currently being discussed to examine these actions.